NorthWest Illinois Alliance of Realtors®, has partnered with Illinois REALTORS® to offer several online educational opportunities. If you've  dreamed of a job in real estate,  then the online courses will provide a gateway into the profession.
Becoming A Broker: Get your real estate license with fast and flexible online real estate classes from Illinois REALTORS®, your trusted source for state-approved education. Our real estate courses fit your schedule and budget. You can meet the state licensing requirements without ever leaving the comfort of your home. Enroll now and start today!
Continuing Education: Take our fast and flexible continuing education and post-license courses to meet your state requirements for license renewal. Get convenient online courses  that you can take in your own home or office.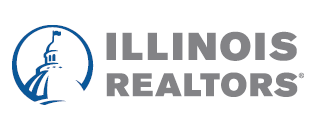 3 steps to getting an Illinois real estate broker license
You must be at least 18 years old and have a high school diploma or equivalent to enroll in broker pre-license courses.
If you meet the minimum requirements you may enroll in the mandatory real estate education courses.
Want a quick overview? Start Your Career in Real Estate is a handbook of what you need to know to get your real estate license in Illinois.
Step 1: mandatory real estate education
Our Illinois approved pre-license program consists of two required components:
a Broker Pre-License Topics course AND
a Broker Pre-License Applied Real Estate Principles course
Step 2: take the Illinois real estate licensing exam
Within two years of completing your pre-license education, register for and take the real estate licensing exam with PSI/AMP (the state exam administrator). It is recommended that you thoroughly review the Illinois Real Estate Examination Program Candidate Handbook before registering.
Step 3: submit your license application
Illinois brokers must work under the sponsorship and supervision of a managing broker, so you will need to ask a managing broker to sponsor your license before you submit your application. Submit your license application and fee to the Illinois Department of Financial and Professional Regulation (IDFPR)