Young Professionals Network (YPN)

Young Professionals Network
The Young Professionals Network (YPN) helps young or newly established real estate professionals excel in their careers by giving them the tools and encouragement to become involved in four core areas:
REALTOR Associations. Attend REALTOR® conferences and pursue leadership roles with their local, state, and national associations.
Real Estate Industry. Take an active role in policy discussions and advocacy issues; be informed about the latest industry news and trends.
Business Peers. Network and learn from one another by attending events, participating in online communication, and seeking out mentoring opportunities.
Community. Be exceptional members of their community by demonstrating a high level of REALTOR® professionalism and volunteering for causes they feel passionate about. Be innovative in developing community projects that engage the REALTOR community and that will bring recognition to the real estate industry.
Like us on Facebook!
2023 YPN Council Members
Brandon Johnson - Chair
Austen Black - Vice Chair
Marge Bowen
Heather Carter
Nick Carter
Lynsey Faraher
Taylor Dagostin
Austin Hultgren
Tasha Johnson
Lindsay Moore
Autumn Rogers
Warren Swanberg
Maggie Swanson
Kelly Vartabedian
Shantrese Zackery
YPN Key Member Benefits
Exclusive invitations to YPN events. YPN events are a fun way for members to meet other real estate professionals from around the country, build a referral network, and learn about new and free resources from the NATIONAL ASSOCIATION OF REALTORS®.
Stay abreast of industry happenings. Through a lively blog, an information-packed Web site, and networking events, members stay in the loop on hot issues facing the real estate industry. YPN also has special educational sessions at REALTOR® conferences that address strategies for success in real estate.
Have your own sounding board. Young professionals have unique challenges in real estate—and they also face challenges shared by all practitioners. By belonging to a network of peers who face similar issues, they can bounce ideas off of one another and provide support to each other.
Get involved. Many people who are new to the industry want to get involved with their local, state, or national association of REALTORS®, but they either don't know how to go about it or they find it too intimidating. YPN encourages them to explore leadership opportunities across the board.
All newly established REALTORS® are encouraged to be involved with the Rockford YPN. Please contact us to be added to the YPN communications email list.
YPN 'Rock the Block' Project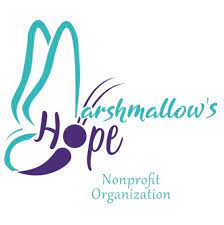 Each year, YPN focuses their effort on one organization or area of town for an outreach project. The network is heavily involved with donating time and resources to the community as part of the 'Rock the Block' community project.
In 2022 YPN selected Marshmallow Hope as a local non-profit to help. Marshmallow Hope aims for a unifying approach on prioritizing mental health, delivering education, and eradicating cultural stigmas.
We strive to prevent suicide by eliminating access barriers to care, facilitating mentorship programs, and connecting our clients to a comprehensive offering of support groups through our community partners – and providing graceful postvention support accepting those on their path to resilience.