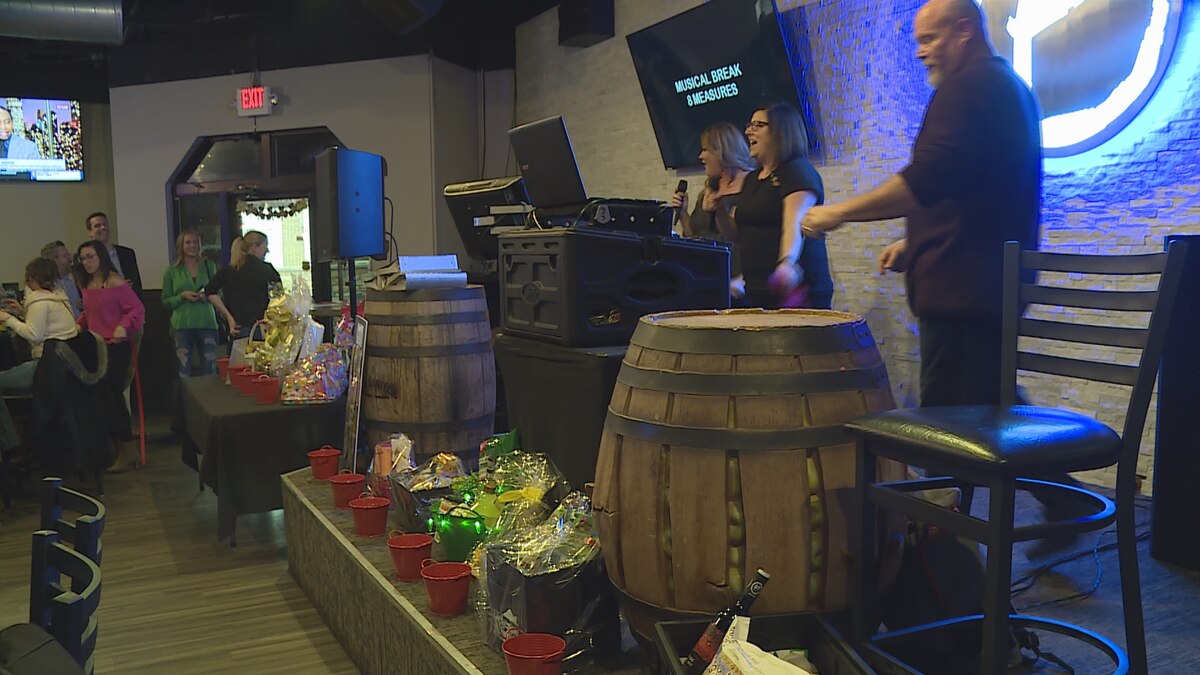 Young Professionals Network hosts fundraiser benefiting Family Peace Center
March 11, 2020 - 23 News Anchor Shannon Kelly had the chance to get behind the bar along with Mayor Tom Mcnamara for the Rockford area realtors Young Professionals Network celebrity bartending event. The main attraction was dare-aoke.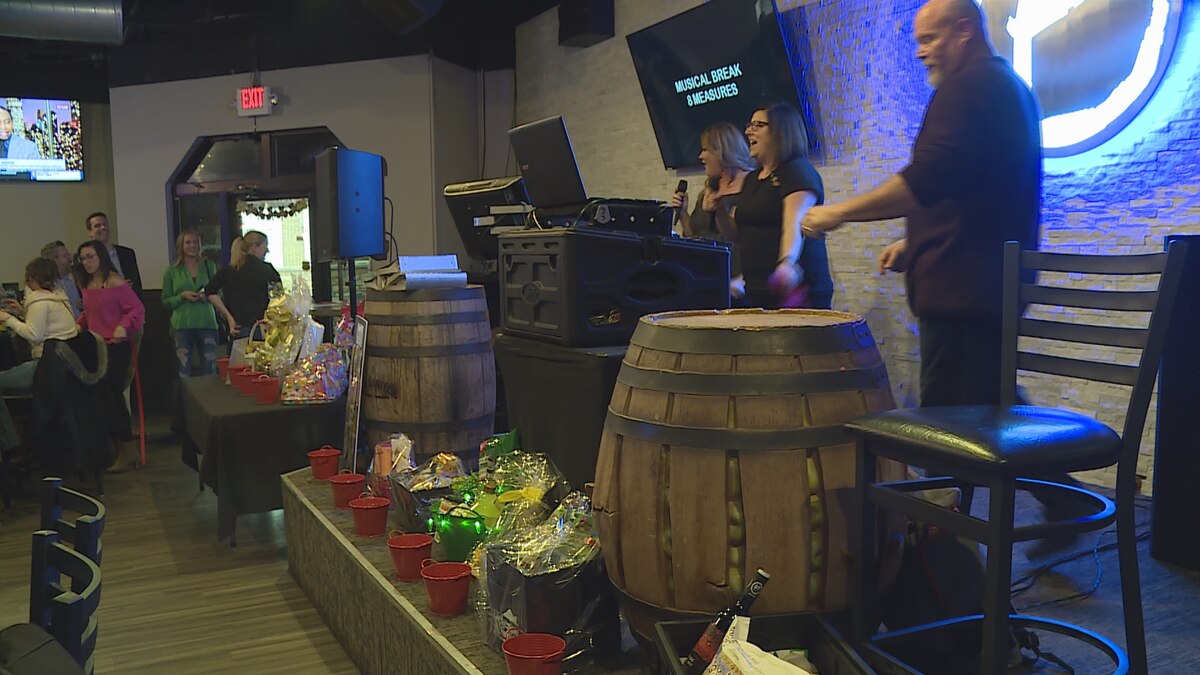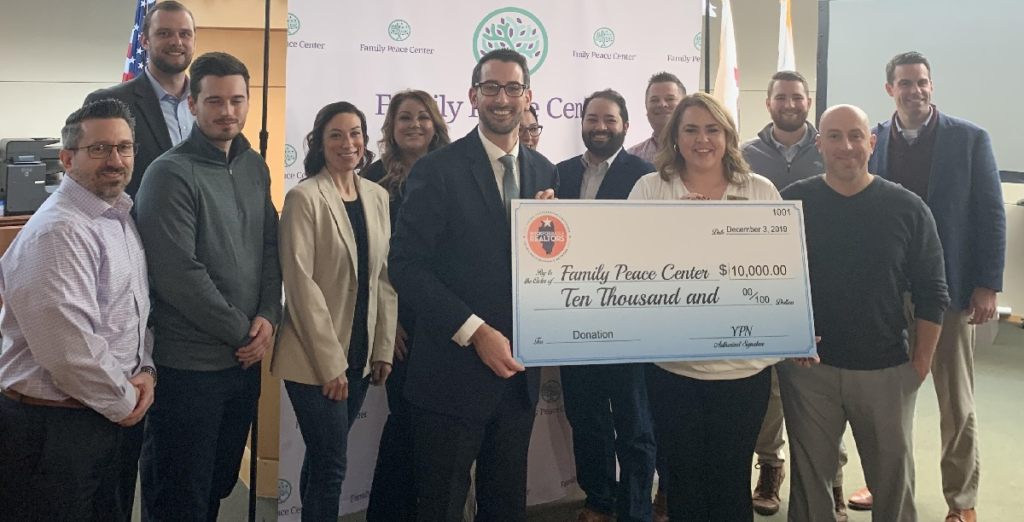 Rockford Area REALTORS® donate $10K to help local Family Peace Center
December 6, 2020 - The Young Professionals Network of the Rockford Area REALTORS® (RAR) showed its support this week for a project designed to help local survivors of domestic violence, sexual assault, child abuse, elder abuse and human trafficking.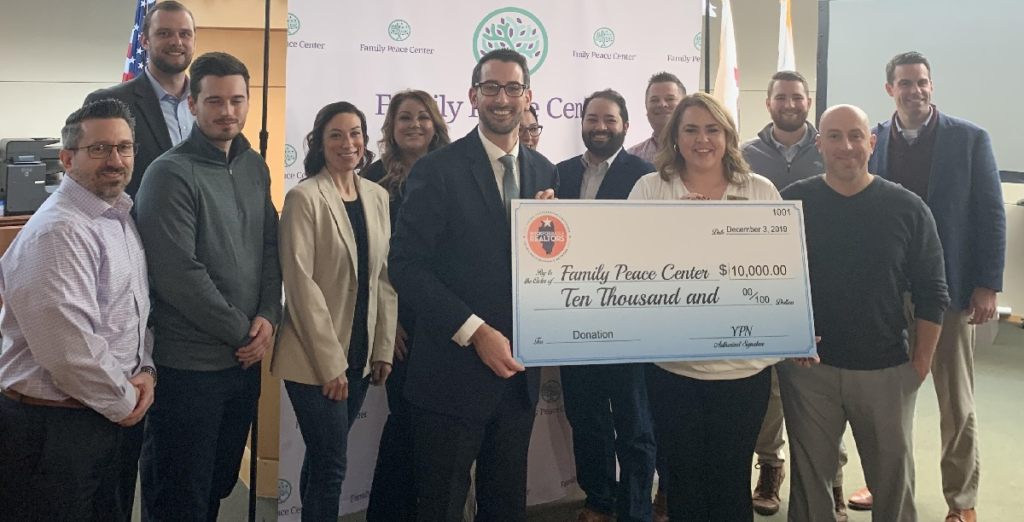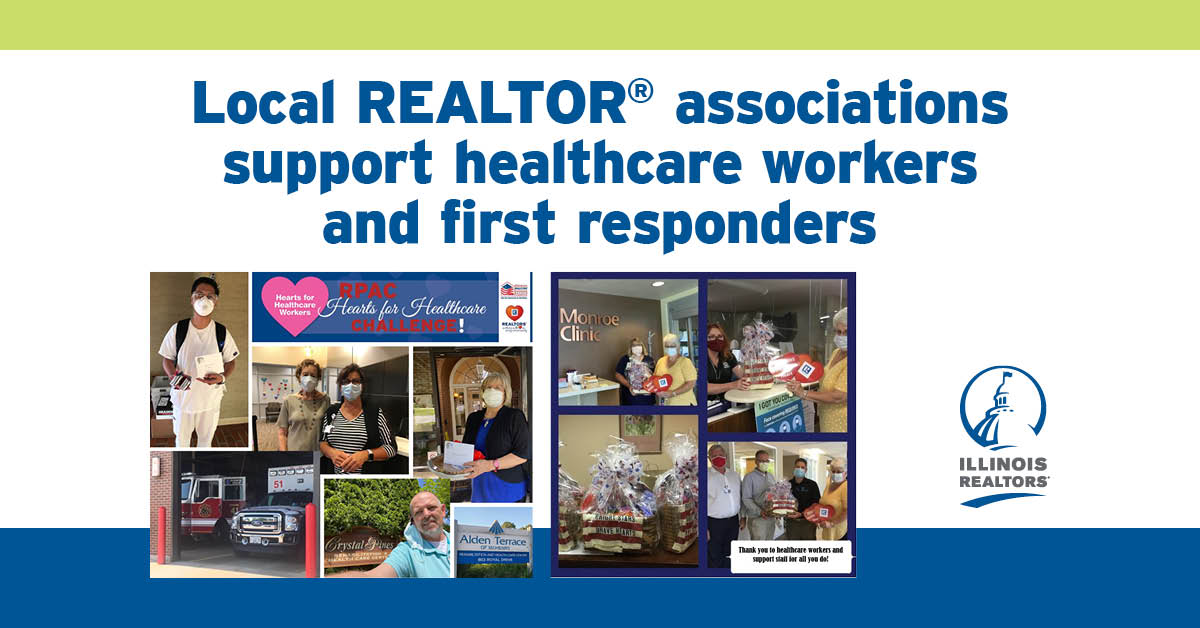 Three local REALTOR® associations support their communities
August 14, 2020- Members of the Heartland REALTOR® Organization (HRO) of greater McHenry County, the REALTOR® Association of Northwestern Illinois (RANWIL) and the Rockford Area REALTORS® showed their community spirit in memorable ways during the COVID-19 pandemic.
As inspiration for their actions, the local associations drew from the RPAC Hearts for Healthcare Workers Challenge.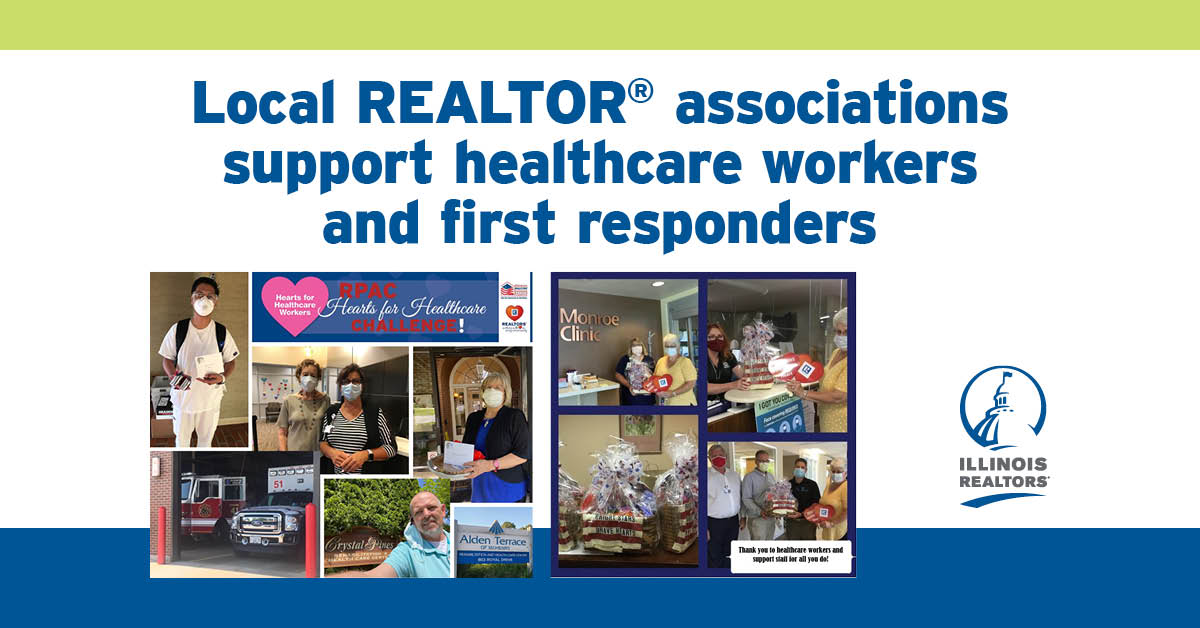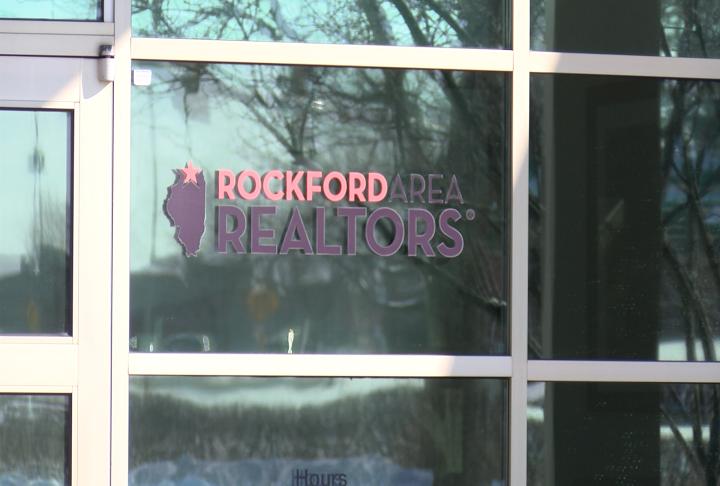 Rockford Area Realtors teams up with local food bank this holiday season
November 19, 2020- A group of Stateline realtors teamed up with the Northern Illinois Food Bank to ensure the community doesn't go hungry.
Rockford Area Realtors usually hosts an annual holiday event where people donate funds and the groups donate the money to a local non-profit. This year, because of the pandemic, it wasn't able to host the event.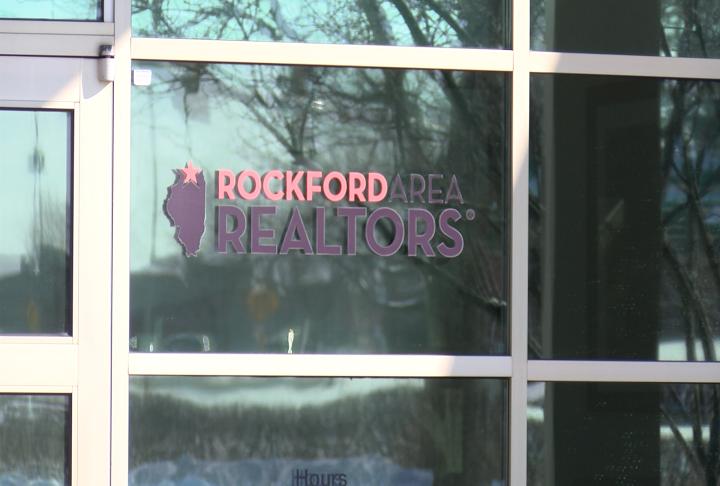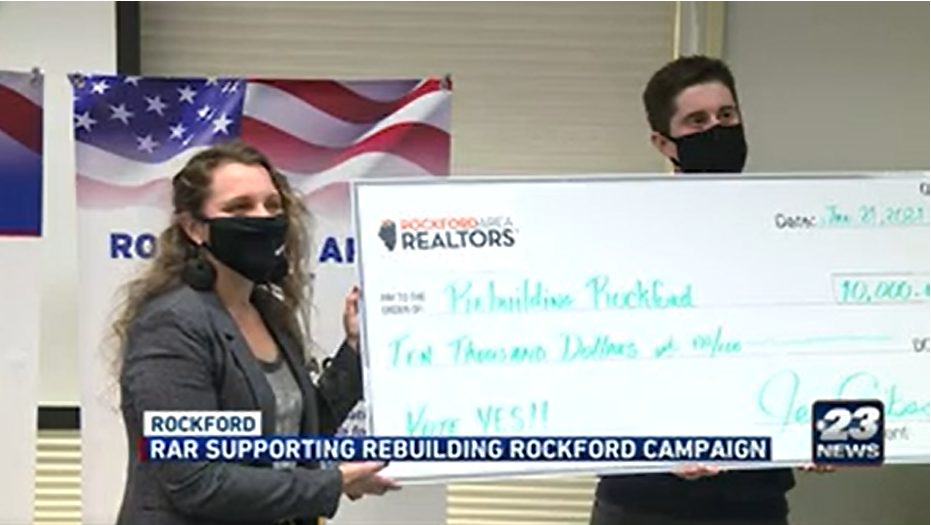 Rockford Area Realtors contributes to Rebuilding Rockford campaign
January 21, 2021 - The Rockford Area Realtors presented a $10,000 check to the community-led Rebuilding Rockford Campaign to express support for the extension of a city of Rockford public roads and infrastructure referendum that will appear on the Consolidated Election ballot on Tuesday, February 23, 2021.
Rockford Area Realtors supports the community-led campaign with $10,000 to continue its efforts to educate voters on the extension of the 1 percent public roads and infrastructure sales tax.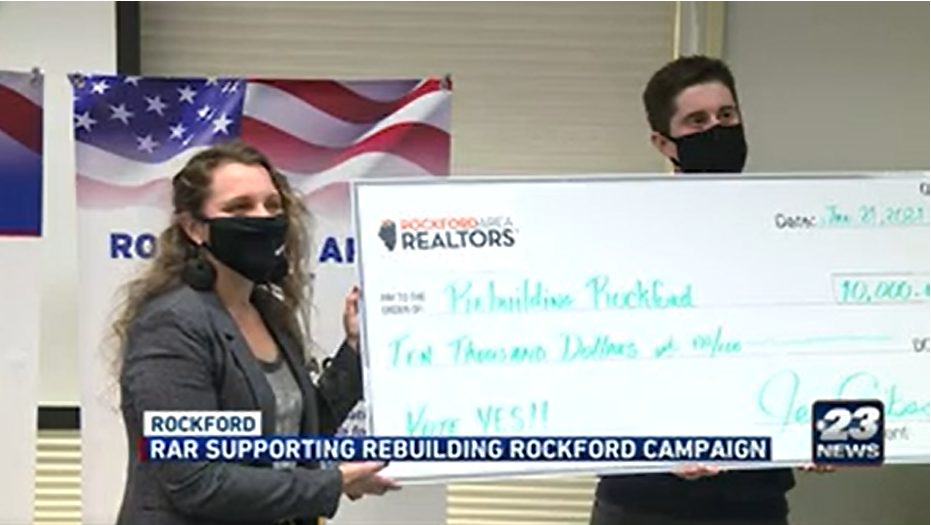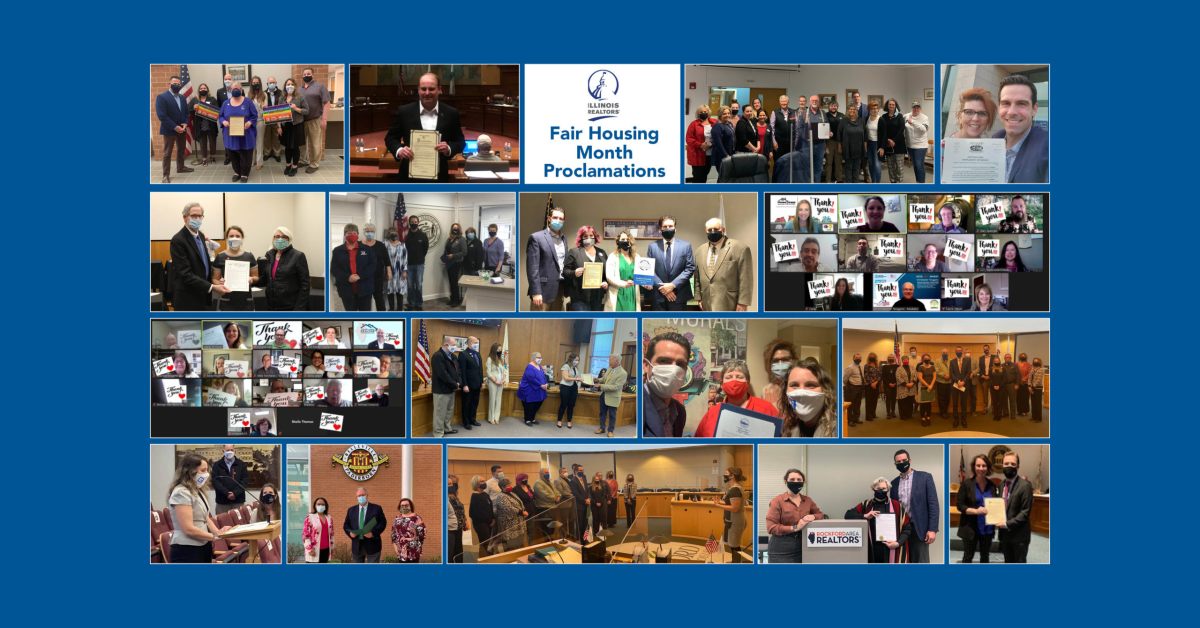 REALTORS® partner with 23 local governments to pass fair housing resolutions during Fair Housing Month
April 2021 - From Belvidere to Belleville, local governments locked arms with local REALTORS® to pass fair housing resolutions during Fair Housing Month in 2021.
Each year, April is recognized by Congress as Fair Housing Month in the United States to commemorate the passage of the Fair Housing Act in 1968. This year, the Illinois REALTORS® encouraged the passage of fair housing proclamations by local government bodies across the state.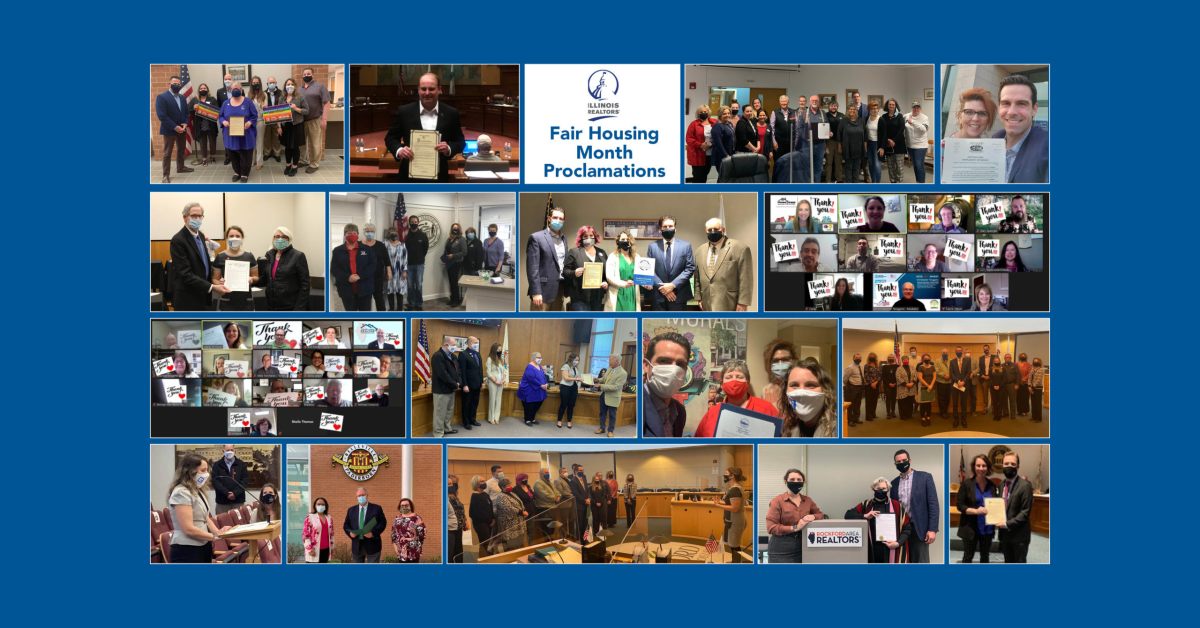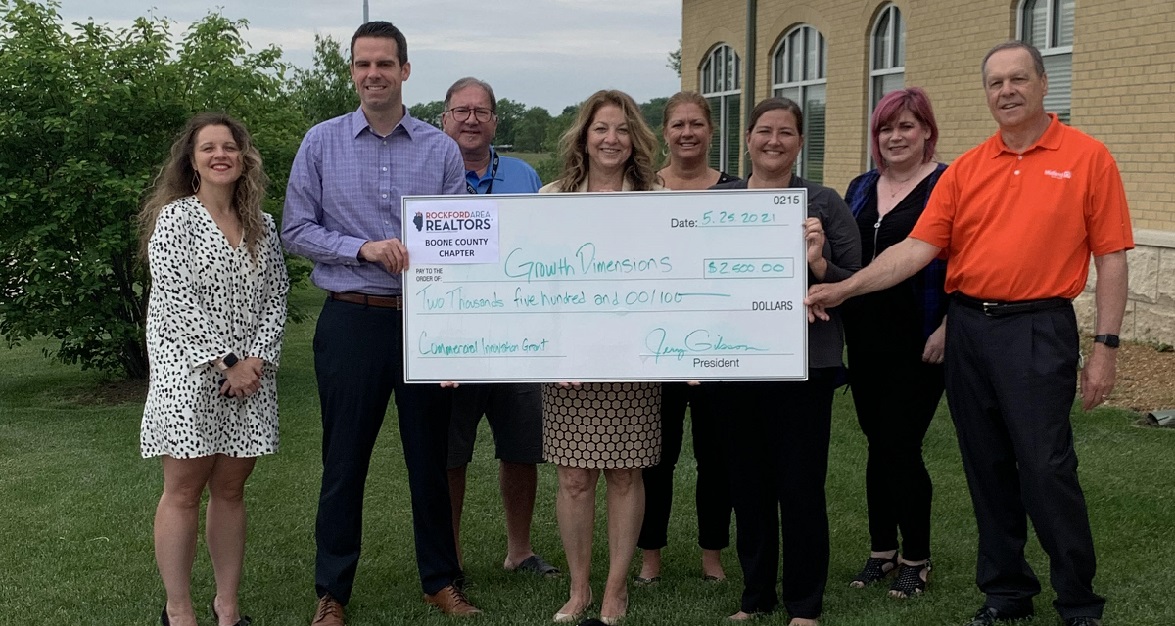 Boone County REALTORS® continue support of local real estate development with grant money
July 8, 2021- Boone County REALTORS®, a chapter of Rockford Area REALTORS®, gave a $2,500 grant to Growth Dimensions Economic Development for Belvidere & Boone County this summer.
The grant money is one of several contributions local REALTORS® have made to help bring commercial and residential development to the area, according to Illinois REALTORS® Local Governmental Affairs Director Neeley Erickson. Boone County members have built strong relationships with Growth Dimensions, and Boone County REALTORS® President Christi Steines is a member of the Growth Dimensions Board of Directors.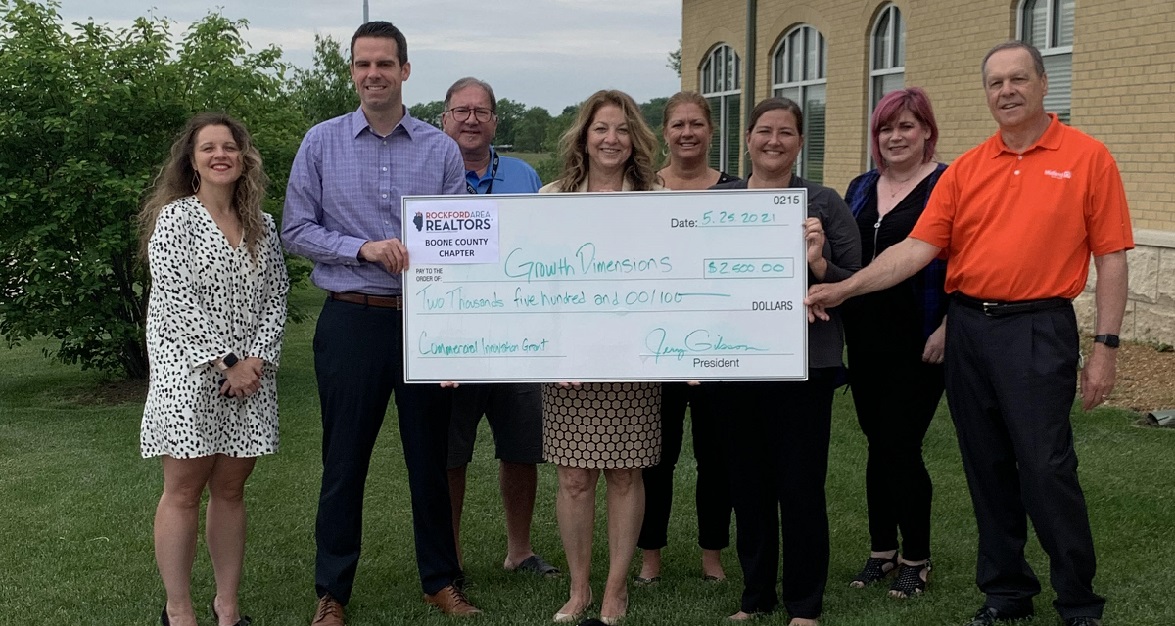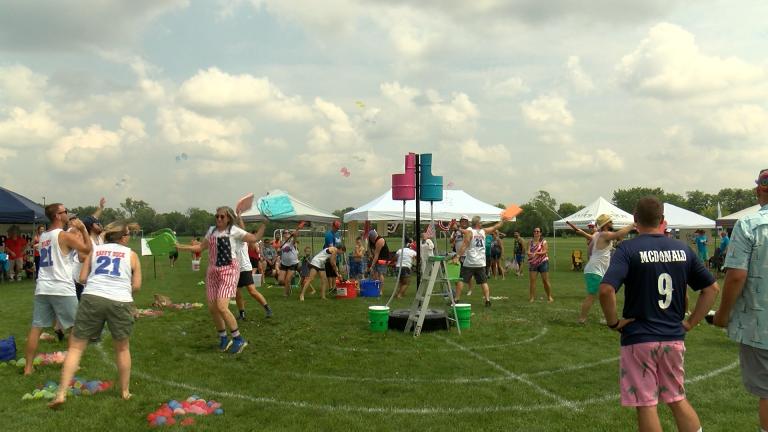 Rockford Area Realtors raises money for Miss Carly's through Epic Water Battle
July 22, 2021- An epic battle took place in Rockford on Thursday...an epic water battle, that is.
It was held by Rockford Area Realtors at Sportscore One. Teams could sign up and compete against each other by trying to throw as many water balloons as possible into buckets in three minutes. The event aimed to raise money for Miss Carly's. The group provides food, shelter and supplies for homeless people in Rockford as well as helps people struggling with poverty and drug addiction.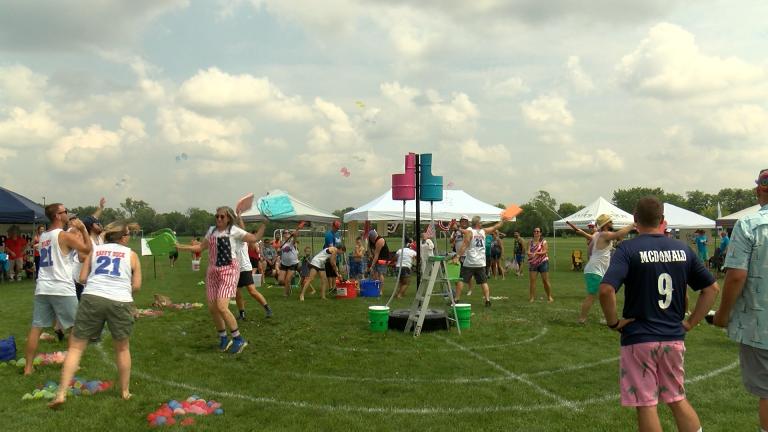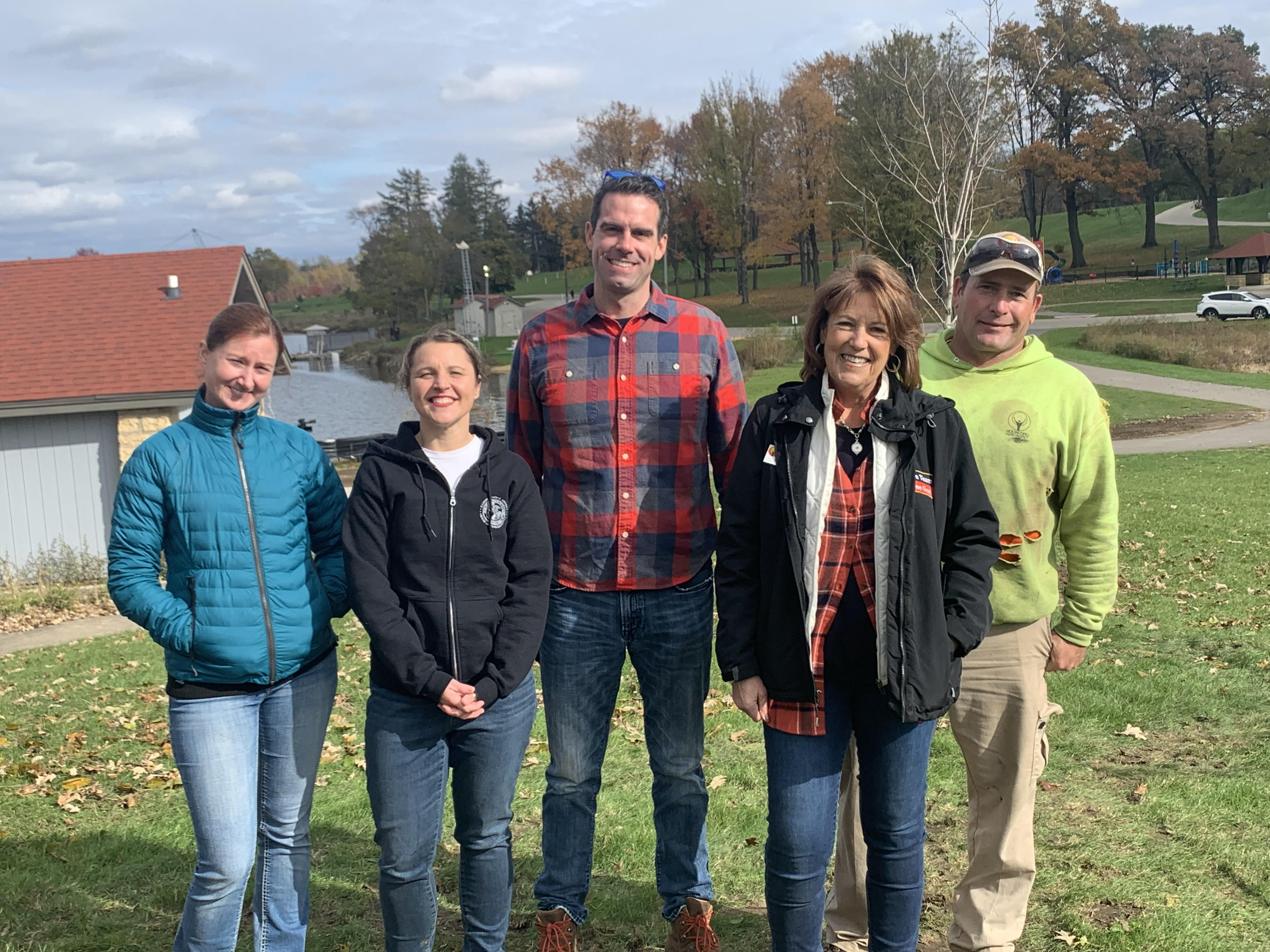 'For Everyone To Enjoy': New Deck Overlooks Levings Lake In Rockford
November 3, 2021 - A new deck overlooking the banks of Levings Lake will give park-goers a place to relax, picnic or watch the action at West Rock Wake Park.
Members of the Rockford Area Association of Realtors put some of the finishing touches on the project Wednesday by planting a pair of trees near the park's entrance at 1420 Pierpont Ave.
The Realtors provided a $5,000 grant to help cover the cost of building the composite wood deck, which replaces picnic benches that rested in a sandy bank of the lake that had once served as a beach.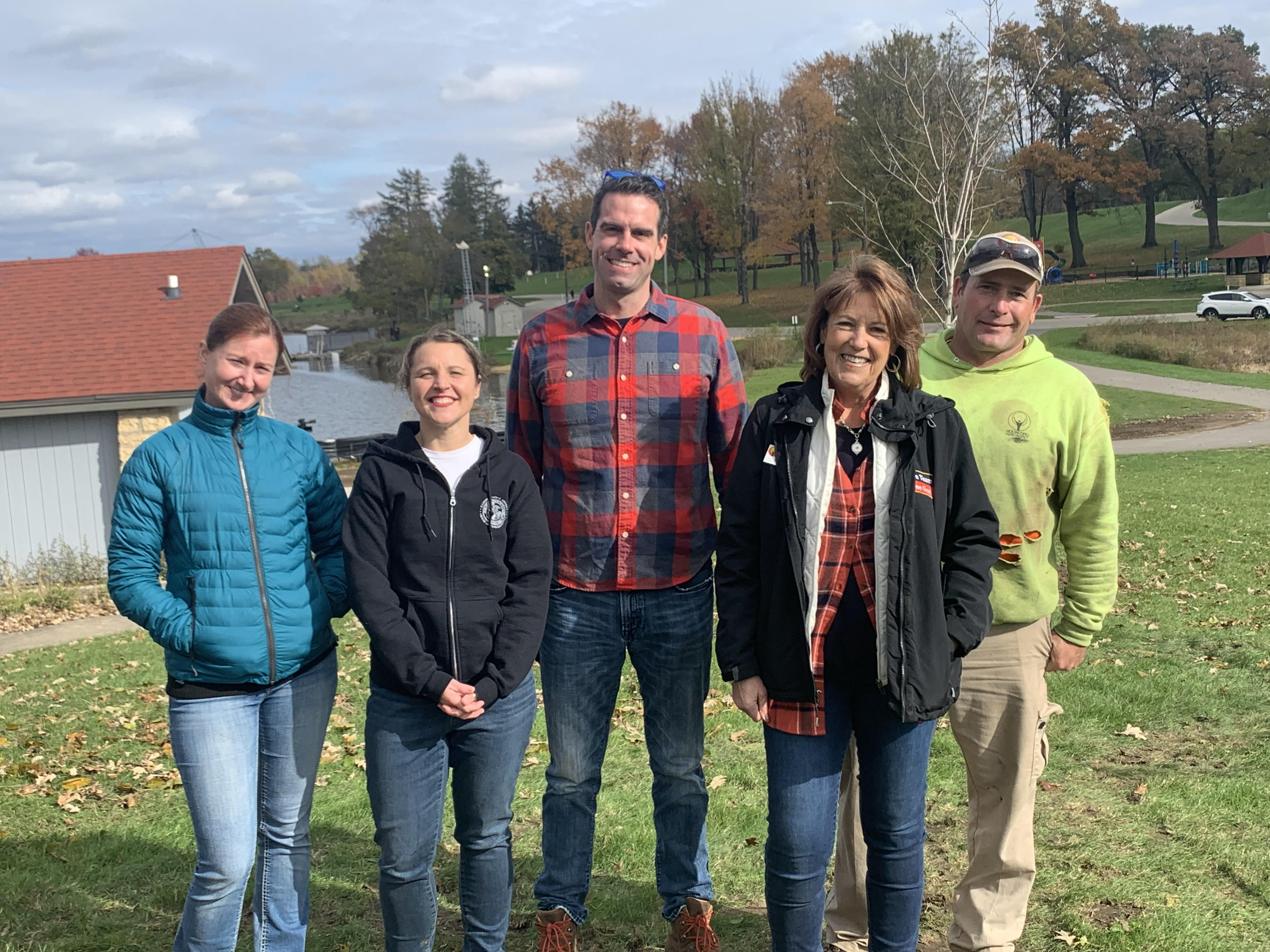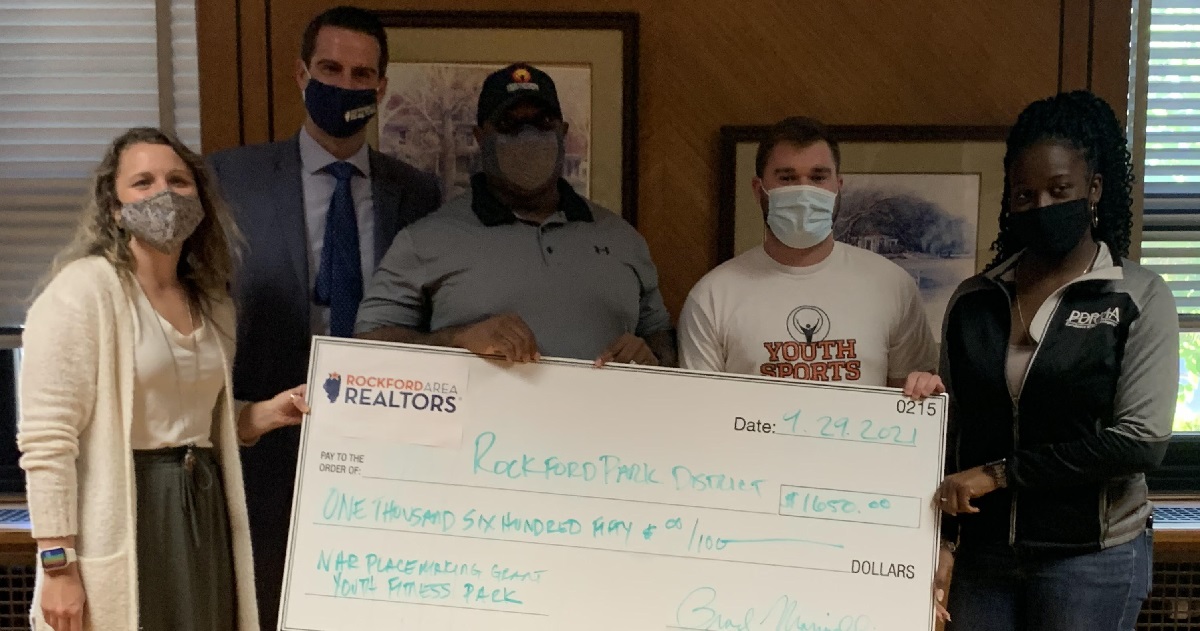 REALTORS® show their support for Rockford by securing $12.1K for three park district projects
November 5, 2021- After raising funds to help the Rockford Park District with a portable fitness project for local youths, the Rockford Area REALTORS® (RAR) are using their influence to help the park district develop one park and improve another one.
First, RAR applied for and secured a $1,500 National Association of REALTORS® (NAR) Placemaking Level 1 Grant and added $150 of its own funds to support a Youth Fitness Pop-Up Park.
Over the course of nine days, park district volunteers used an empty lot next to Clarence Hicks Memorial Sports Park on the city's southwest side to test the idea. Using signage to identify the activities and educate participants, volunteers led boys and girls in track and field activities and helped them safely use power fitness ropes, plyometric boxes and other exercise equipment.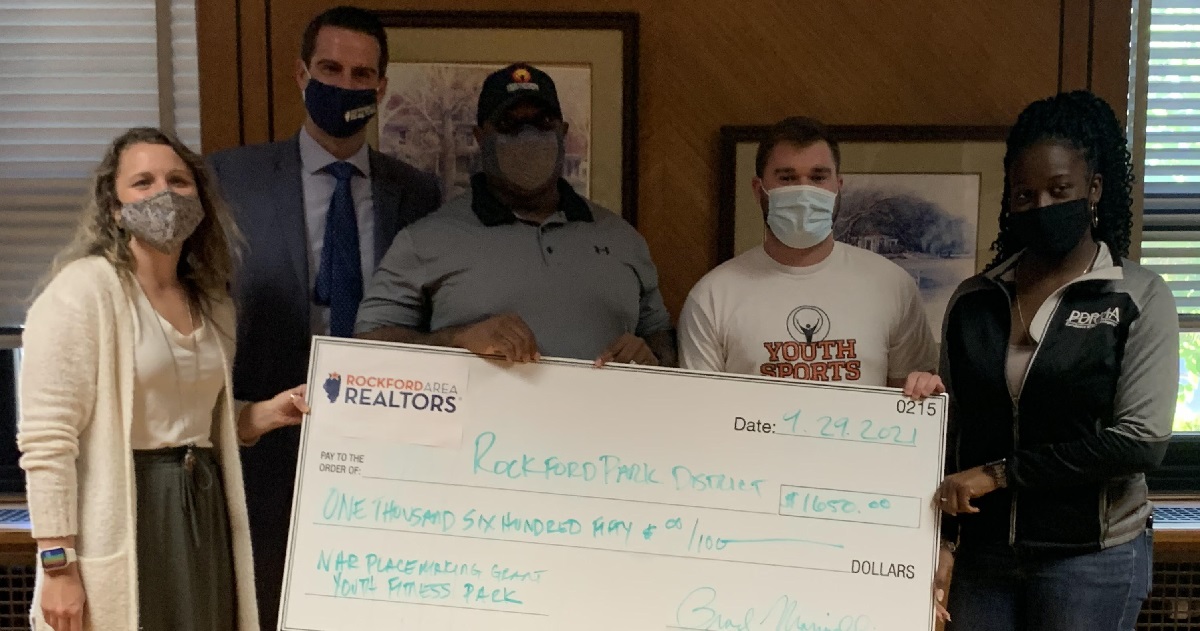 Forest Hills baseball diamonds become spray soaker battleground